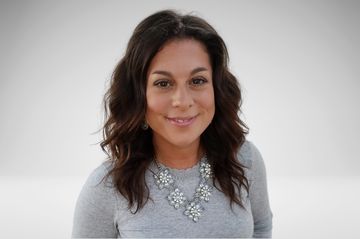 Nicole Guincho
Vice President of Clinical Services
Nicole has been in the behavioral health field for more than 20 years.  Mrs. Guincho has been with Gulf Coast JFCS since 2004.  She is the Vice President of Clinical services and oversees 12 programs in 37 counties, one of them being the Community Assistance and Life Liaison program (CALL).
Nicole holds two Masters Degrees, one in Human Behavior and a dual degree in Mental Health and Rehabilitation Counseling from the University of South Florida.  She is Licensed Mental Health Counselor in the state of Florida and is also a Certified Addictions Professional.  Ms. Guincho is a CARF surveyor and travels all over the United States and Canada completing surveys throughout the year.  She is a part of a private practice in Trinity, Florida.
Nicole serves as a training instructor for two separate law enforcement Crisis Intervention Team (CIT) training programs in adjoining Pinellas and Pasco counties.  She teaches Geriatric Mental Health Issues, Signs and Symptoms of Mental Health, coordinates Scenario Based Training, and co-instructs Calm, Assess, Facilitate.  In addition, she previously sat on the Pinellas National Alliance on Mental Illness (NAMI) board and currently sits on the University Of South Florida's Rehabilitation & Mental Health Counseling advisory board.