Bear Hugs
Adoption Bear Hugs
Celebrate Adoption with a Bear Hug
November is National Adoption Month—It's time for Bear Hugs!
Teddy Bears are a special symbol in the foster child adoption world.  They represent finding a "forever family" as often at the adoption finalization hearing, the judge presents the newly adopted child with a cuddly "Bear" to represent the new forever family they are joining.
With each generous donation of $100 or more, you will receive your own "Bear" to adopt, name, and bring with you on your adventures.

Meet Bear –
I am so excited to meet you all! I love to have adventures, learn new things, and spend time with my friends
Thank you for giving me my "forever family" and helping me share how many great kids are in foster care right now just waiting to find their "forever family".   My birth name is BEAR, but as my adoptive family gets to know me, I'm hoping you will help me find my very own nickname…just don't call it a "pet name"! (tee hee)
I'm curious too, and love going on adventures with my family, especially outdoors to parks, or sporting events, maybe even the amusement park!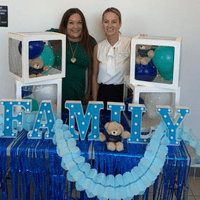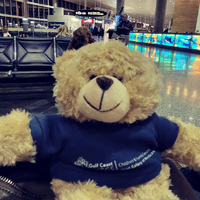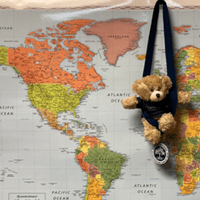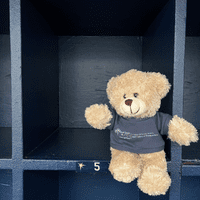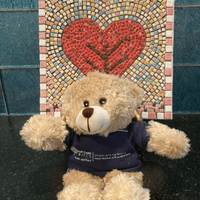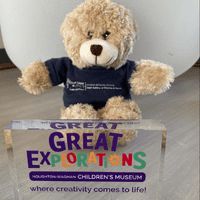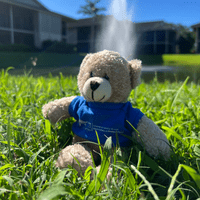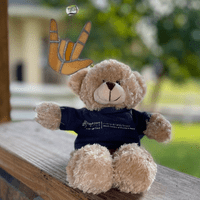 With your help in the weeks ahead, we'll reach our goal of 500 Bear Sightings, each time helping more people learn about adopting from foster care.
Here's how you can help us reach our goal:
Plan to take "Bear" out and about anywhere you go, where Bear can introduce others – grocery store, restaurants, the park, etc
Take a picture of your adventure with Bear and be sure to tell others about Bear's story. For more information, scan the QR code on Bear's tag.
Post your photo using the hashtag #AdoptionBearHugs and tag us at  @HeartGalleryKids if you'd like us to see it and share it!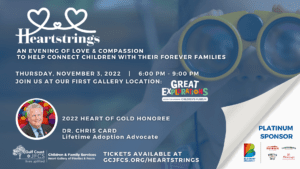 Additional Gift Impact Options
To add an additional contribution, enter a custom amount.
Your added support provides the following:
$500 − Supports an additional Heart Gallery location
$250 − Sponsors an Adoptive Parent Support workshop
$100 − Provides a birthday party or other normal childhood experience for one child