ADOPTION PROCESS & RESOURCES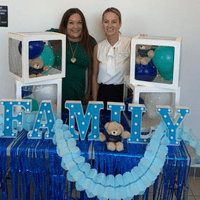 The first step on your adoption journey is learning about what exactly the journey entails. Adoption is a unique way to build your family while changing children's lives and enriching your own. While becoming a family is the biggest benefit, the State of Florida has many more to offer.

Children Available For Adoption
Joseph Age: 14 years oldFSS-104469132 Joseph is a caring and respectful kid – he believes that the one thing that someone should do at least once in their lives is love someone. He loves to learn about all things Science and he especially hopes that one day,...