ADOPTION PROCESS & RESOURCES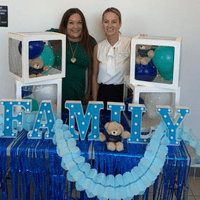 The first step on your adoption journey is learning about what exactly the journey entails. Adoption is a unique way to build your family while changing children's lives and enriching your own. While becoming a family is the biggest benefit, the State of Florida has many more to offer.

Children Available For Adoption
STEVEN Age: 14 years oldBorn: February 2008LSF-105042101 Steven is a caring energetic kid. He loves to play outside and with his friends. His friends would describe him as being a good friend and funny! In his free time, Steven likes to play video games, watch...