"NCPEP provided me with the resources I needed to get back on my feet." Jayson C
Parenting 
Regardless of divorce, separation  or intact families.. having a Parenting Plan is a great way to ensure both parents stay on target with the responsibilities and goals related to their shared child. Click here for a Parenting Plan that you can create to cover important issues like: Access & Custody, Vacation Times, School Responsibilities, Child Support & Taxation, Decision Making, Records, Exchanges,Transportation, … and MUCH more!
Child Support
Between trying to make child support payments and court proceedings related to child support, things can get very overwhelming for a Non-Custodial Parent. These links can help answer questions you may have regarding child support and not only help you keep track of your payments, but allow you to make a payment right online.  
  FL Department of Revenue 
           FL State Courts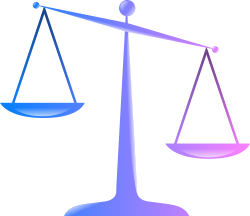 Pay Child Support
Employment
Finding a job is vital in making your child support payments. EmployFlorida.com is a job search website many employers use and a great resource for our Non-Custodial Parents to find the job they need!    Click here to   Start search!
Career Source Centers 
Visit any of our Career Source Partner's, by clicking on your county, you will see various services available.
Hillsborough:      Pasco:       Pinellas:      Miami-Dade:        
Public transportation Assistance
Transportation can be difficult when you are job searching and even when you are employed. Click on your County to find transportation services near you.

                   Hillsborough                          Pasco                          Pinellas                          Miami
Food Pantries, Homeless Shelters, and Other Available Help
  By State/County/City