Myrtle Oaks is a 99-unit apartment complex for low income seniors located in northeast Tampa. Sponsored by Gulf Coast and under the auspices of a separate housing corporation, Myrtle Oaks was funded by a $5.7 million grant from the Department of Housing and Urban Development (HUD).
How it works:
Tenants are required to undergo a screening process for eligibility. After acceptance, the tenants' portion of the rent is based on the household's adjusted monthly income (appx 30%) and HUD subsidizes the remainder of the tenants' rent.
All HUD and Fair Housing guidelines are strictly followed and enforced.
Contact Information
P: 813.987.6522
F: 813.987.6502
Gulf Coast Heron Housing, Inc. DBA: Myrtle Oaks Apartments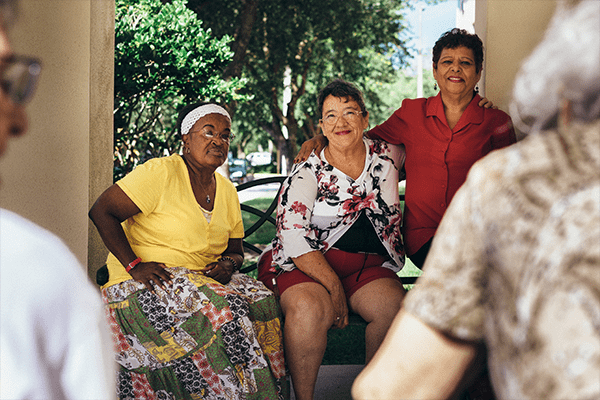 Providing homes for low income seniors
The well-maintained facility is complemented by quality-of-life enhancing activities
Service Coordinators are on staff and available to help with any additional services or benefits for which the tenants are eligible.
I want to Volunteer!
Volunteers are the life-blood of Gulf Coast JFCS. We are proud of the ongoing commitment demonstrated by hundreds of volunteers each year.
I want to Donate!
There are many ways you can be a part of making your community better by working with Gulf Coast JFCS.