Myrtle Oaks is a 99-unit apartment complex for low income seniors located in northeast Tampa. Sponsored by Gulf Coast and under the auspices of a separate housing corporation, Myrtle Oaks was funded by a $5.7 million grant from the Department of Housing and Urban Development (HUD).
How it works:
Tenants are required to undergo a screening process for eligibility. After acceptance, the tenants' portion of the rent is based on the household's adjusted monthly income (appx 30%) and HUD subsidizes the remainder of the tenants' rent.
All HUD and Fair Housing guidelines are strictly followed and enforced.
Contact Information
P: 813.987.6522
F: 813.987.6502
Gulf Coast Heron Housing, Inc. DBA: Myrtle Oaks Apartments
Effective January 11, 2021, Gulf Coast Heron Housing, Inc. a HUD 202 PRAC community, property ID Number 800004302, located at 5108 Mission Hills Ave, Tampa, Florida, will open the waiting list through March 31, 2021. New names will be added to this list through the end of business on March 15, 2021.
The length of the waiting list closure will depend on the rate at which the current program participants leave the program, as well as the rate at which the current waiting list is reduced through filling those vacancies.
The opening and closure will not impact individuals already on the list.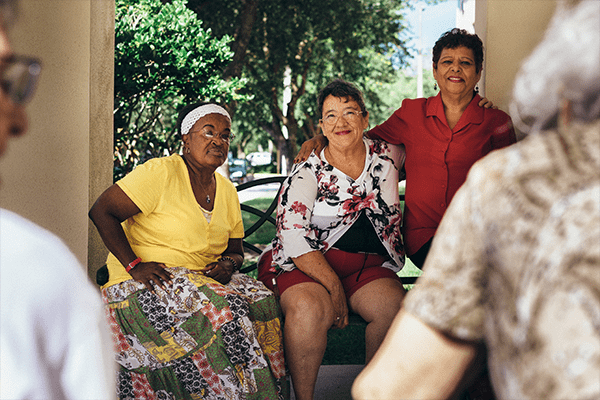 Providing homes for low income seniors
The well-maintained facility is complemented by quality-of-life enhancing activities
Service Coordinators are on staff and available to help with any additional services or benefits for which the tenants are eligible.
I want to Volunteer!
Volunteers are the life-blood of Gulf Coast JFCS. We are proud of the ongoing commitment demonstrated by hundreds of volunteers each year.
I want to Donate!
There are many ways you can be a part of making your community better by working with Gulf Coast JFCS.