Homemaker/Companionship Services
Homemaker/Companionship Services provides assistance with house cleaning, laundry, meal preparation, shopping and companionship to disabled and frail elderly individuals in Pinellas, Pasco and Hillsborough counties. Homemaker services provide a safe, clean living environment allowing seniors to avoid or postpone nursing home placement. Services are available for free for eligible adults in Pinellas County through federal funding and for a fee in Pasco and Hillsborough counties.
Contact Information
14041 Icot Boulevard
Clearwater, FL 33760
P: 727.479.1828
F: 727.507.4355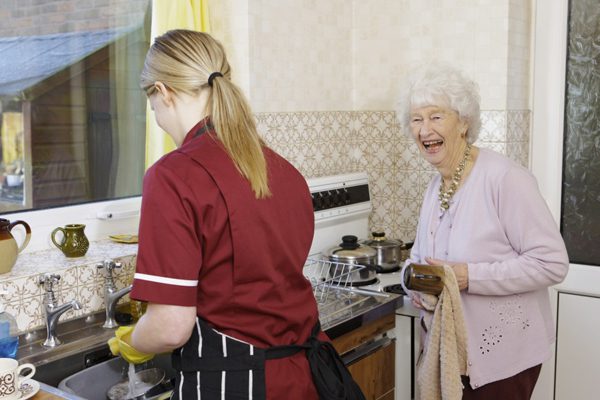 Helping your senior family members with a wide variety of needs
What's on your to do list? Our homemakers can do that!
Aged and Disabled Adult Medicaid Waiver
Age 18+
Hillsborough, Pinellas, Pasco
Disabled or elderly; must meet income guidelines
Older Americans Title III-B Homemaker Program
Community Care for the Elderly
Flexible, short-term or long-term care
Age 18+
Pinellas, Pasco, Hillsborough
No minimum service requirement or hourly fee for service
I want to Volunteer!
Volunteers are the life-blood of Gulf Coast JFCS. We are proud of the ongoing commitment demonstrated by hundreds of volunteers each year.
I want to Donate!
There are many ways you can be a part of making your community better by working with Gulf Coast JFCS.