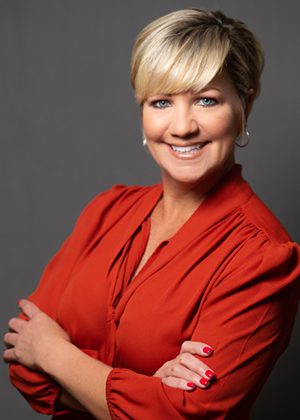 Terri Balliet
Chief Operating Officer
Terri Balliet began her tenure with the agency in 2004 as a Case Management Supervisor and earned her current position as Chief Operating Officer in 2014. In this role, she oversees operations for Child Welfare, Behavioral Health, Grants, and Elder and Disabled Programs throughout the state. Her portfolio was recently expanded to include oversight of information technology, and she continues to serve as a liaison to other key agency operations. Ms. Balliet has over 20 years of experience in child welfare services, foster care, licensing and placement, adoptions, child protective investigation, juvenile justice probation, and behavioral health services.
In her role as COO, Ms. Balliet has gained significant experience with launching large-scale, new programs. Over a 10-year period and across the entire state of Florida, she has been responsible for ensuring new program start-ups, transitions of existing programs to Gulf Coast JFCS from other agencies, as well as the sunset of a few programs. Ms. Balliet has navigated nearly 20 such experiences in all, with program budgets ranging from $500,000 to $10 million and services that affect thousands of clients.
She is a previous Community Champions Award recipient for her efforts to safely reduce the number of children in foster care in Pinellas County. Ms. Balliet serves as Treasurer on the Board of Directors for the Florida Coalition for Children (FCC) and supports its mission to advocate for Florida's abused, abandoned, and neglected children. She is an alumna of Leadership Tampa Bay and holds a bachelor's degree in criminology and a master's degree in guidance counseling from the University of South Florida.