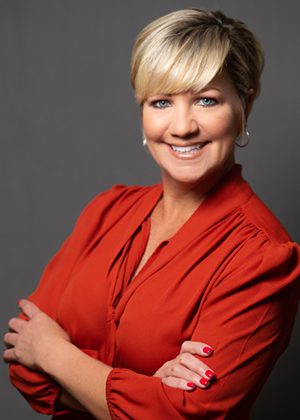 Terri Balliet
Chief Operating Officer
Terri Balliet, Chief Operating Officer, has devoted her leadership toward the growth and vitality of Gulf Coast JFCS for almost two decades. Having worked her way up the ranks from Case Management Supervisor in 2004 to COO in 2014, Ms. Balliet oversees state-wide operations for over 20 Gulf Coast JFCS Child Welfare, Behavioral Health, and Elder and Disabled Services programs and a multimillion-dollar budget. She also holds oversight for Grant and Information Technology operations.
Ms. Balliet's core strengths include her ability to drive excellence across all levels of the organization, her undying compassion for Gulf Coast JFCS clients, and her change-management leadership. She has navigated teams through nearly 20 program-startup and external agency integration initiatives, with budgets that range from $500K to $8M and services that affect thousands of clients. Her leadership is guided by 20+ years of expertise in child welfare services, foster care, licensing and placement, adoptions, child protective investigation, juvenile justice probation, and behavioral health services.
Ms. Balliet is a previous Community Champions Award recipient for her tireless efforts to safely reduce the number of children in foster care in Pinellas County. She serves as Chair of the Board of Directors for the Florida Coalition for Children (FCC) and former Treasurer, supporting its mission to advocate for Florida's abused, abandoned, and neglected children. She is an alumna of Leadership Tampa Bay and a Board-Certified Child Protective Professional in the State of Florida. Ms. Balliet holds an M.S. in Guidance Counseling and a B.S. in Criminology from the University of South Florida.