Intervention Services provides substance abuse intervention services for adults 18 years and older in Pinellas, Pasco, and Hillsborough Counties who present with risk factors for substance misuse. This in-home program provides individualized screening, assessment, and intervention through education, short-term problem solving, advocacy, referral, and follow-up to reduce risk factors and the need for more extensive treatment.
If you or someone you know displays any of the warning signs, please call 727.479.1803.
Contact Information
14041 Icot Blvd.
Clearwater, FL 33760
P: 727.479.1803
F: 727.450.7271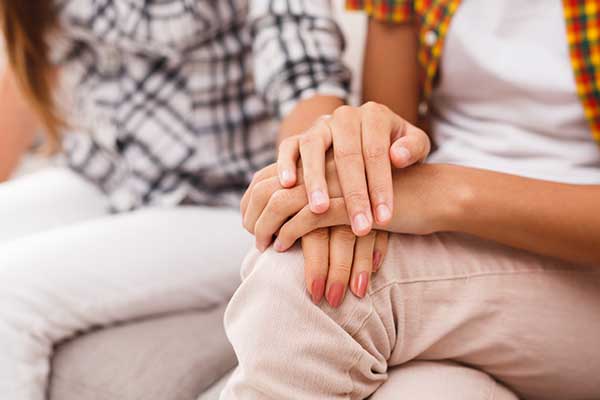 Helping you approach your loved one in a supportive and constructive manner
Warning Signs that should prompt a referral
Alcohol/Substance Abuse Warning Signs
Changes in sleeping patterns
Persistent irritability
Unexplained chronic pain
Unusual restlessness or agitation
Complaints of blurred vision or dry mouth
Changes in eating habits
Slurred speech
Tremors
Frequent falls or unexplained bruising
Medication Misuse Warning Signs
General loss of interest
Memory trouble after taking medication
Loss of coordination
Being unsure or oneself
Having trouble concentrating
Excessive fatigue or wakefulness
Confusion about medication use
Being easily upset
Social isolation
Lack of energy
Increased forgetfulness
Neglecting self care
Crying easily
Believing that one can't do anything worthwhile
Feeling hopeless or overwhelmed
Thinking life isn't worth living
Intervention strategies include:
Follow-up meetings (if necessary)
We can help you approach your loved one in a supportive and constructive manner, and help them change destructive behavior.
I want to Volunteer!
Volunteers are the life-blood of Gulf Coast JFCS. We are proud of the ongoing commitment demonstrated by hundreds of volunteers each year.
I want to Donate!
There are many ways you can be a part of making your community better by working with Gulf Coast JFCS.