Adele Gilbert Residential Treatment Facility
The Adele Gilbert Residential Treatment Program is a 16-bed state licensed Residential Level 2 treatment program in Pasco County for adults aged 18 + who are ill and may also have co-occurring substance abuse issues.
The program accepts non-violent forensic referrals that would be better served in a community setting. Services include: medication management and education, recovery-oriented life skills training, psychosocial rehabilitation, substance abuse counseling, individual therapy and other supports for up to three or eight months.
The program employs a professional and qualified staff and is a cost-effective, community-based program which helps individuals by:
Reintegrating them into the community
Finding employment or completing GED programs
Assisting with medication management
Coping with behavioral health issues in daily living
Developing short/long-term goals
Encouraging independence through the role recovery module
Teaching the 12-step principles in relation to substance abuse and other forms of addictions
Contact Information
2425 Chatlin Road
Holiday, FL 34691
P: 727.943.4847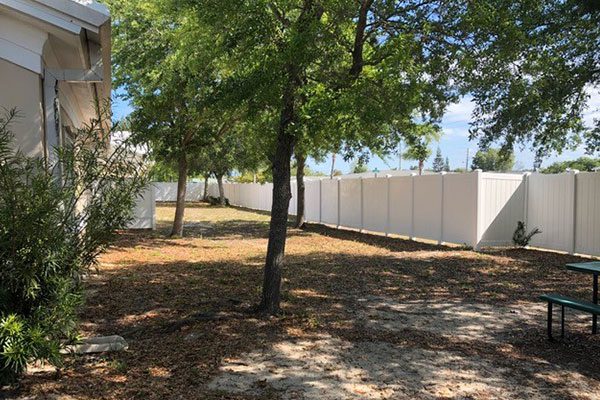 A community setting of support
What our clients are saying about our services:
With the help of the Adele Gilbert Residential Treatment Program staff, one client that had lost touch with his family for over 15 years, was able to locate and eventually be reunited with his family. One client completed and graduated from the program and is now employed by Gulf Coast JFCS.
Another client had lost contact with his mother for more than 10 years. The Adele Gilbert Residential Treatment Program staff was able to effectively open the lines of communication between them and now they talk every day.
Additional Services Include:
Areas and encouragement for physical exercise
I want to Volunteer!
Volunteers are the life-blood of Gulf Coast JFCS. We are proud of the ongoing commitment demonstrated by hundreds of volunteers each year.
I want to Donate!
There are many ways you can be a part of making your community better by working with Gulf Coast JFCS.