Woman to Woman is an evidence-based prevention program for pregnant teens and teen mothers from Hillsborough County who are at high risk for academic failure and repeat pregnancies. The program provides one-on-one mentoring from trained volunteers, a weekend retreat, workshops, home visitation, case management, developmental screening, parent training, and linkage with educational and support services. The program is available in all Hillsborough County high schools, including three charter schools and four career centers.
Contact Information
3550 West Waters Avenue
Tampa, FL 33614
P: 813.930.7103
F: 813.930.7109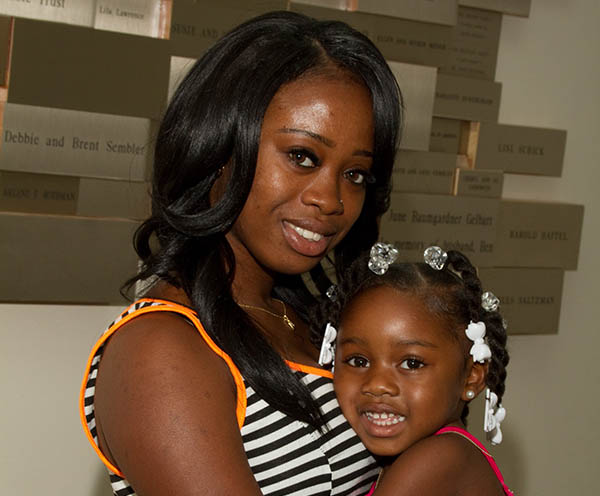 Help each teen visualize a future
Here's what some of the program graduates have to say:
"I got to know more about myself, I learned why things were happening and who I was. I asked myself, 'What do I want to become as a mother?' I don't want my kids to go through what I went through."
"For Alikeyda, it was added support to succeed. Monthly workshops taught her about parenting, anger management, healthy relationships and goal setting among other skills. 'It kept me focused.' said the teen…"
Sherri Ackerman, The Tampa Tribune
Through the Woman to Woman program, young mothers are transformed through persistent and compassionate mentoring.
I want to Volunteer!
Volunteers are the life-blood of Gulf Coast JFCS. We are proud of the ongoing commitment demonstrated by hundreds of volunteers each year.
I want to Donate!
There are many ways you can be a part of making your community better by working with Gulf Coast JFCS.