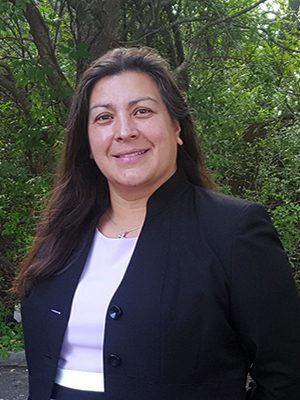 Elke Cumming
Vice President of Programs and Administration
Elke Cumming joined Gulf Coast JFCS in the spring of 2020. She is the past Executive Director of the Paso del Norte Center of Hope where she led a team serving survivors of labor and sex trafficking in El Paso, Texas. She holds a Masters' degree in Public Health from the University of Texas, School of Public Health.
Elke credits her diverse work and volunteer experiences with providing her with her true education. Over 13 years, Elke held a variety of positions supervising homeless services, teen leadership, supportive housing for elders and domestic violence survivors, facilities development and ultimately served as COO and Interim CEO at the YWCA El Paso del Norte Region.
Whether swinging a hammer building homes in the colonias, fostering animals for the Humane Society, working with children as a Peace Corps Volunteer or bandaging a wound as an Emergency Medical Technician she believes that all of her past experiences prepared her for her current work serving vulnerable members of our community. Compassion borne from meeting people on what might be one of the most difficult days of their life is a critical part of her servant-leader style.
I want to Volunteer!
Volunteers are the life-blood of Gulf Coast JFCS. We are proud of the ongoing commitment demonstrated by hundreds of volunteers each year.
I want to Donate!
There are many ways you can be a part of making your community better by working with Gulf Coast JFCS.